Published by Public Service Magazine, Autumn 2018. Photo: Jacques Paquier/flickr.com
If you want to be French president, you usually have to be good at waiting. It's a job for which even political giants, like Mitterrand, de Gaulle and Chirac, spent decades preparing before landing the prize. For others, like Michel Rocard and Alain Juppé, the prize never quite materialised.
But Emmanuel Macron doesn't do waiting, and the scale and pace of his ambition is exhausting. In this book – a slightly uneasy blend of biography and tour d'horizon of French society – British journalist Adam Plowright portrays Macron as a leader belonging to the more swashbuckling tradition represented by Nicholas Sarkozy and Napoleons I and III: flashy, sharply-dressed, silver-tongued outsiders in a hurry.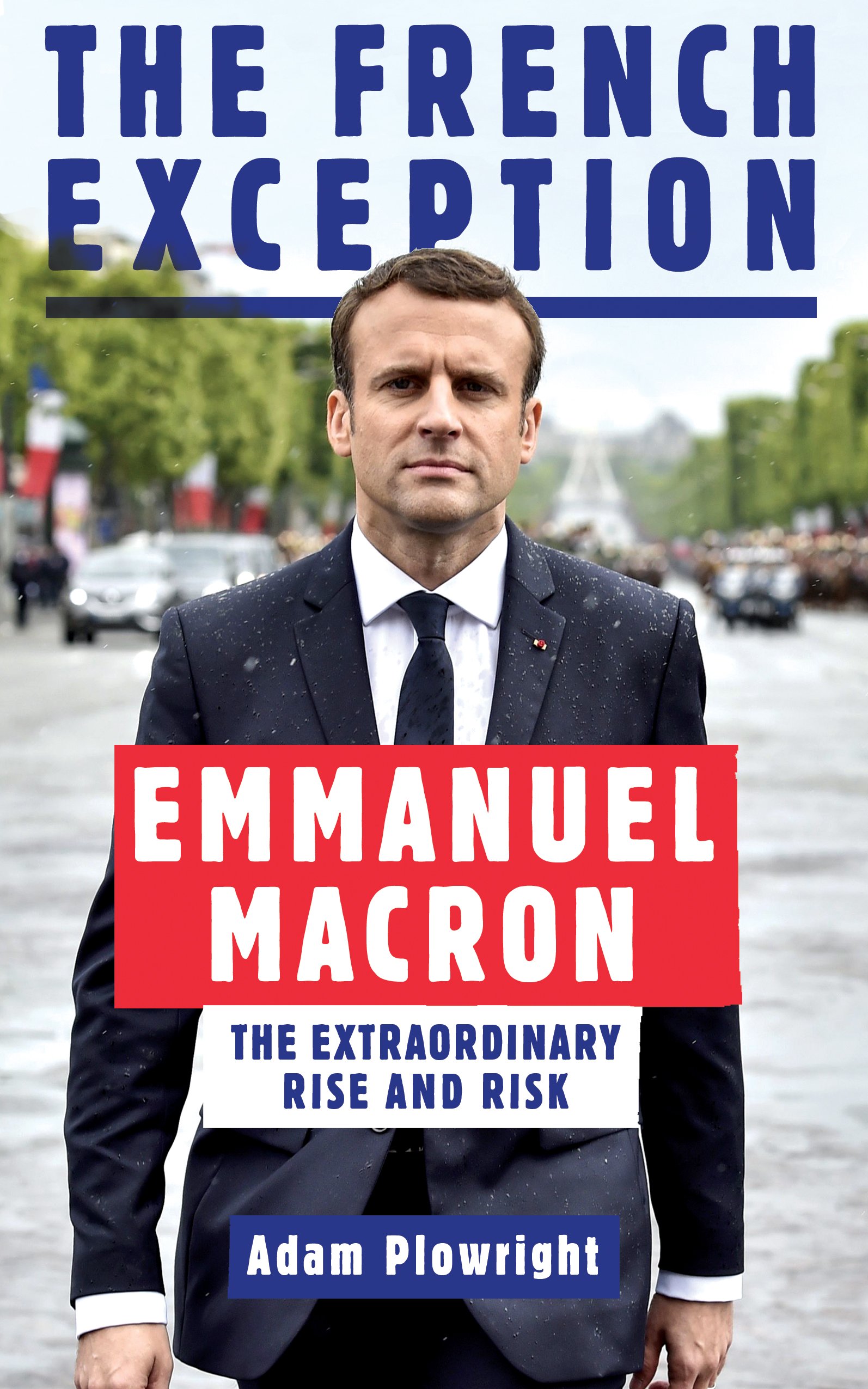 The idea of the "providential man" (or woman, in the case of Joan of Arc) who will banish the nation's woes through sheer force of personality, is deeply embedded in the French psyche, Plowright claims. Quoting the eminent French historian Jean Garrigues, he enthuses about "a form of charisma, an ability to create a sort of collective enthusiasm, which Bonaparte and de Gaulle clearly had", while also warning about "a Christ-like dimension, a sort of mysticism."
Macron emerges as surprisingly "cynical" and "manipulative", even "quasi-monarchical", for a modern European liberal. There is little internal democracy, Plowright points out, within Macron's hastily-assembled political party, La Republique En Marche!, which still functions primarily as a personal political vehicle. And he describes how Macron has irked some supporters, and impressed others, with his insistence on the trappings of power – most famously with his bad-tempered rebuke to one young voter who had the temerity to call him 'Manu'.
For all the novelty of Macron's youth, his "unconventional" marriage to his former arts teacher, his status as an outsider to the political process, and his sheer freshness in comparison to France's grey and stale political class (in which some of Mitterrand's cohorts are still active), what emerges from Plowright's well-drawn pen portrait is a fairly conventional centrist European politician – though with his emphasis on work and efficiency, one who sounds more a bit more German than French.
But while he offers a few vox-pops from Macron supporters, mostly small business people enthused by the prospect of it being easier to sack people, Plowright never really gets under the skin of today's France. It remains a mystery how this pro-European, pro-business graduate of France's elite political school managed to transcend the "sour national mood" in France, and become the unifying national figure who personified the change the nation needed.
One answer, of course is that he didn't. By peeling away votes from the moderate left and moderate right, and sewing up the centre through his deal with veteran liberal François Bayrou, Macron scraped into the second round of the presidential poll, where, head-to-head against the neo-fascist Marine Le Pen, he was home and dry. His political future depends on holding that coalition together and forging it into something more meaningful and long-lasting.
France didn't much take to its "normal" president, François Hollande. Yet, with Macron we see something like a palimpsest of his predecessors: the messianic qualities of Napoleon and de Gaulle, some of the cunning of Mitterrand, the centrist pan-European politics of Giscard d'Estaing, the haughtiness and faux-grandeur of Jacques Chirac and the flashy ambition of Nicholas Sarkozy. If he can avoid Hollande's ponderousness and Pompidou's chain-smoking, Macron – and France – might just be onto something.
The French Exception: Emmanuel Macron – the Extraordinary Rise and Risk (updated edition), by Adam Plowright. Icon Books, 300pp, £8.99